Free ESL Worksheets
Not everybody wants to learn English online, so I have prepared free ESL worksheets for you to download that contain all the material from the Excellent ESL 4U site.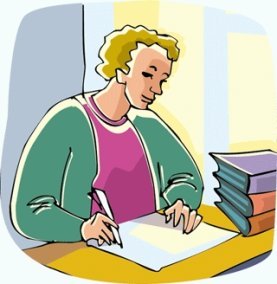 All of the pages from this site that have exercises and activities for you to do have been turned into worksheets that you can download and print to use at home or with your friends.
All of the material on this site is divided into topic areas, for example, about doctors or pets, and within each area there are sections about vocabulary, reading, writing, listening and conversation/speaking. Each of these five sections have been turned into separate worksheets, so for each topic area there are five separate worksheets.
Use the following links to get the ESL worksheets about each section:
In addition there is also the page of ESL vocabulary flashcards that complement the worksheets from each topic area and that can also be downloaded for free.
How to Use the Free ESL Worksheets?

I would recommend that you start with the vocabulary worksheet as this includes a vocabulary list with definitions. You should try to learn the vocabulary first, then do the exercises before moving on to the other worksheets. The ESL flashcards also have the same vocabulary items and definitions so you can download them to learn the vocabulary if you would prefer that.
Then you should move on to the ESL worksheets about reading and writing. These will give you a chance to use the vocabulary you have learnt in a situation where you have time to think about it and to use it fully.
Then finally you can move onto the listening worksheet and the conversation one. For the listening worksheet you will need to follow a link to my Soundcloud account where I keep all of my recorded material. You can either use the clickable link in the pdf or type the link into your web browser.
Note that for all the worksheets, the final page has the answers to the multiple choice questions and for the listening worksheet the transcripts of the listening comprehension and dictation passages so you can check your understanding.
New Worksheets
I am adding me material and free ESL worksheets all the time to this site. So to make sure you do not miss anything remember to sign-up for my ESL 4U Ezine (see link in right-hand column) or like the Excellent ESL 4U Facebook page (see link below).

ESL 4u home
› Free ESL Worksheets