Practice Speaking with these 80 ESL Conversation Cards
Do you need to speak better? Use '80 ESL Conversation Cards' to do that. This ebook will let you practice speaking so you get better at it and become more confident so you will be able to speak when you really need to.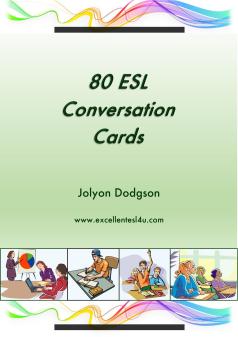 Speaking and having conversations is all about being able to speak and knowing what to say. To do this you need to practice speaking, but often you are not sure what to say when speaking. This book will help you. 
Just use the 80 ESL conversation cards when you want to practice speaking. You can use the cards and the questions to stimulate your conversations with your friends.
What does the Book Contain?
This book contains 80 conversation cards with 5 question on each card. The questions cover 20 topics with 4 conversation cards about each topic, so 20 questions.
The topics are the first 20 topics that were covered on the Excellent ESL 4U website. For each of the topics, 2 of the conversation cards have already been published on my website, while the other 2 topics are brand new for this book and will not be published anywhere else.
How will the 80 ESL Conversation Cards Help Me?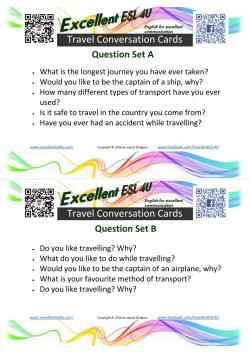 This book will help you get better at using English by letting you talk and speak with other people.
Often when students want to practice speaking they do not know what to say, or do not know what questions to ask to get better at using English. If you use the same questions that you can think of all the time, you will not get better as you are not learning anything new. By using these question topics when talking with your friends you will be able to use new vocabulary.
About the Author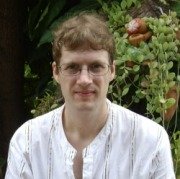 I am from the UK but have worked as an ESL teacher in Thailand for over seven years. I have taught many different types and levels of students.
I also work as an academic and scientific proofreader who helps ESL writers get their research work published in scientific journals.
I started my Excellent ESL 4U website as a way to help many more students improve their English.
Why did I Write this Book?
I wrote this book to help ESL learners who find it hard to practice speaking and having conversation. Learning to speak well is the hardest part of learning English, so anything that I can make to help will be useful to students.
I wanted to write a book that would help people to be able to practice using English so that they can get better at using English. I hope this book will help you do that.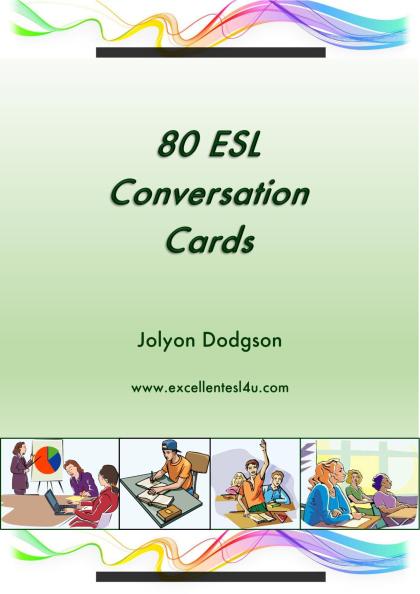 Buy 80 ESL Conversation Cards
Just click the following buy now button to get your copy of 80 ESL Conversation Cards for only $1.00. As soon as you have paid you will be able to download the ebook to your computer. Once the payment has been successful you will be brought back to a special page on the Excellent ESL 4U website where you can download the ebook.
The price is only $1.00 for 80 conversation cards that will help you become a better and more natural English speaker.
Even if you do not have a PayPal account you can still use the link to pay with a credit card. Just click the link and then select the option to 'pay with  my debit or credit card.' See the following pictures for an explanation.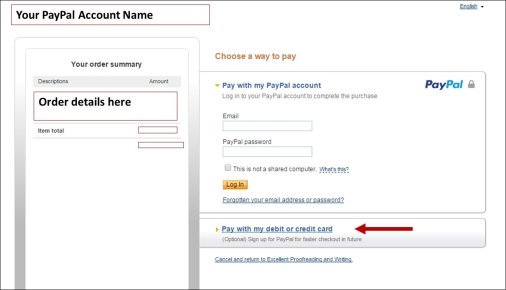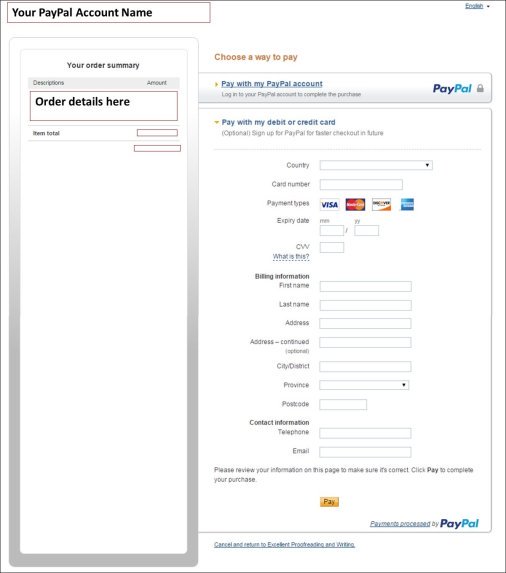 No Worries – Money Back Guarantee
If you buy the book and are not completely happy with it you can contact me within seven days and I will refund 100% of the money you paid for the book. Just use the contact me form on this site.

P.S.
| | |
| --- | --- |
| Don't forget to sign up for my ezine so you can get early notification of any other ebooks that I publish in the future. You will also get regular updates about all the new material published on the Excellent ESL 4U site. When you sign up you will also get a free copy of my ebook 'How to Get Better at English.' | |
ESL 4u home
› 80 ESL Conversation Cards