ESL Kids Bathroom Vocabulary
There is a list of twenty words on this ESL kids bathroom vocabulary page that you can teach to your children. At a young age it is good to learn the words of physical objects that they can see and touch each day; therefore, as all the objects should be familiar to your kids they will be able to remember the vocabulary.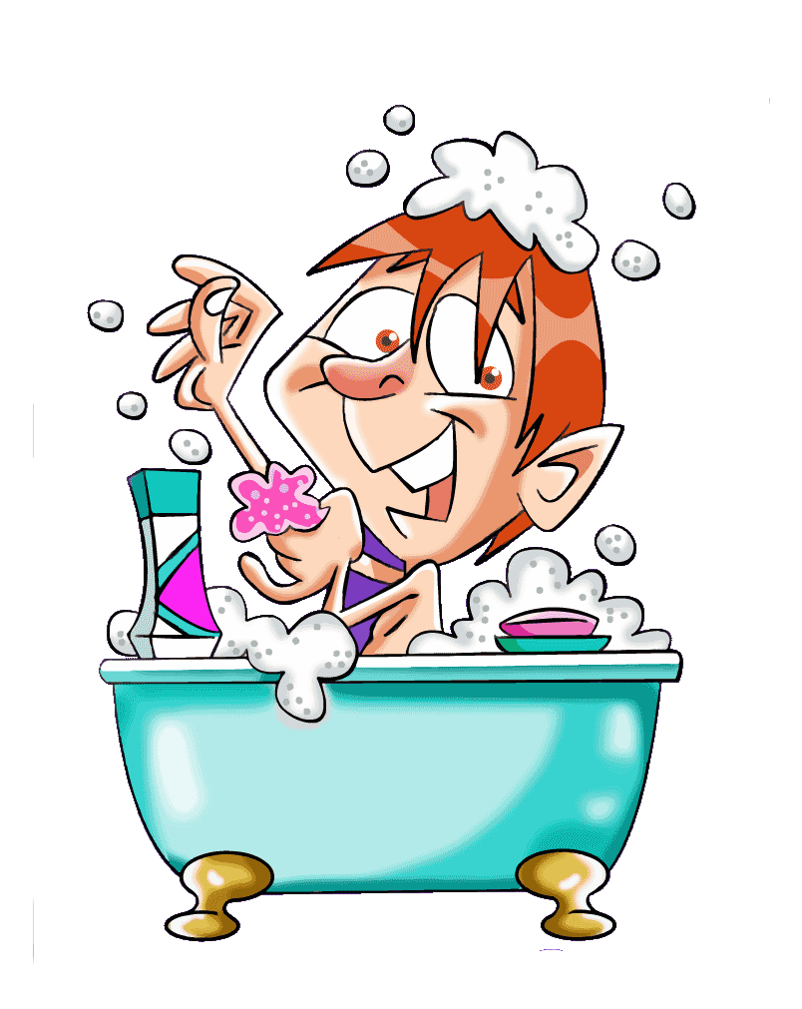 The main part of this page is the list of twenty ESL kids bathroom vocabulary items. Then the second part is material for you to download to use with your kids to help them remember the vocabulary. The main part is composed of the vocabulary list with a picture of each word. Then there are some flashcards of the vocabulary that you can download and use at home, and after that there is a video of the words being spoken by a native English speaker.
The second part has games and worksheets that you can download and use at home to help your children understand all the words. The material is as follows:
4 ESL kids games.
6 ESL kids worksheets.
1 wordserach for kids.
ESL Kids Bathroom Vocabulary List
The following list of bathroom words has twenty items with a picture for each of them. You can show your children the pictures while telling them the words so they will see what the word means. After the list there is a set of picture flashcards that you can download. These have all of the words and pictures. Then there is a video that shows the pictures form the flashcards while the words are spoken by a native English speaker.

| | | |
| --- | --- | --- |
| | | |
| bath | bath mat | comb |
| | | |
| hairbrush | mirror | plug |
| | | |
| scales | shampoo | shower |
| | | |
| shower curtain | shower gel | sink |
| | | |
| soap | tap | toilet |
| | | |
| toilet paper | tooth brush | toothpaste |
| | | |
| towel | towel rail | |
Kids Bathroom Vocabulary Picture Flashcards
The following flashcards have all the ESL kids bathroom vocabulary for you to download and use at home with your children. Just click on the picture or link to download the flashcards.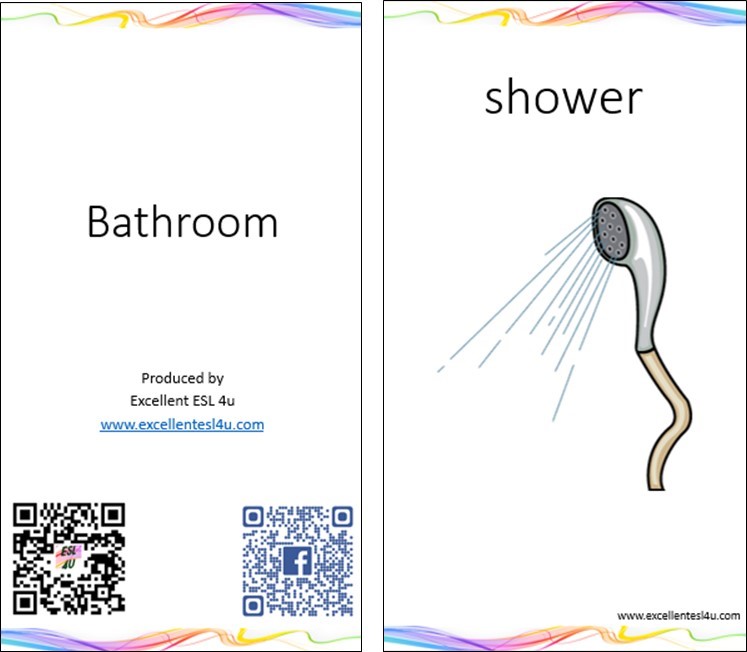 Kids bathroom vocabulary picture flashcards
Spoken Bathroom Vocabulary
The video in this part of the page has the ESL kids bathroom vocabulary being spoken at the same time as the flashcards are shown. You can watch this video with your children and they can see the pictures of each word while hearing the correct pronunciation. Try to listen a few times each day for a while to really make sure your kids remember it.

Worksheets and Games about Kids Bathroom Vocabulary
This second part of the page has links to games, worksheets and a wordsearch that you can download and use at home with your kids. Just click each of the links to go to the pdfs of the ESL kids bathroom vocabulary material that you can save to your own computer. You should just use one or two of them each day so that there is enough material to go back and reinforce what you are trying to teach your children. If you do some work every day for a week it is much better than all of it at once.

ESL games for kids
ESL kids worksheets
Wordsearch for kids
ESL 4u home

›
Kids vocabulary
› Bathroom